How to use testimonials to improve brand awareness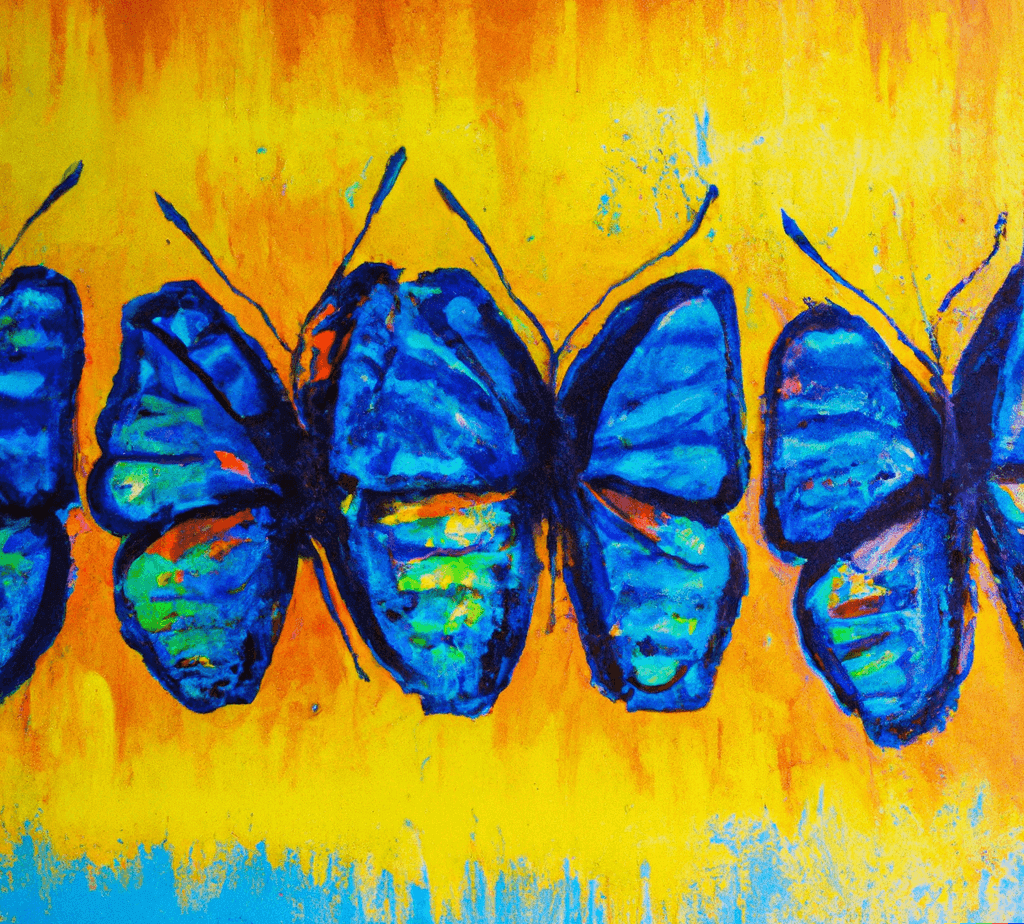 Contributors
Priya R. Monver
Last updated
December 2022
Businesses are always looking to spruce up their marketing and take their brand to the next level. While there are many ways to do this, knowing where to start can be challenging. If you want your brand to become more widely known and trusted by consumers, sharing testimonials in your marketing communications is a great way to do this. People gain confidence and are more likely to become customers when they read favorable reviews and testimonials about your offering.
It can be challenging to increase brand awareness on your own, so leveraging the power of positive testimonials from customers is a great way to generate organic, positive interest in your business. After all, customers are the best advocates for your brand, and when they share their stories about why they love what you're offering, other potential customers are more likely to trust your brand.
What is brand awareness?
Brand awareness is simply the recognition of a brand or its products and services in the minds of people.
The degree to which a brand is recognized by consumers and associated with a specific product or service is referred to as brand awareness. It measures how well a brand is known and understood by its target audience. Consumers are more likely to purchase products from a brand they are familiar with and trust, so having a high brand awareness can help a company build customer loyalty and drive sales.
Building brand credibility in the digital age
With the rise of the digital age, marketing has evolved, and testimonials have become an invaluable tool to improve brand awareness.
As new brands enter the market, it can become difficult to differentiate yourself and build trust with potential customers. Without establishing credibility, a business can appear unreliable and be passed over by customers. In other words, if your marketing efforts do not inspire trust they will yield little to no results.
For a business to build a solid reputation and forge lasting relationships with customers, it needs to be trustworthy. When a company achieves this for a brand, it has created brand credibility.
In the digital age, building brand credibility may seem complicated, as it often requires businesses to prove their trustworthiness in the face of constantly changing customer expectations. Businesses can demonstrate their reliability through actions, such as consistently delivering on promises, providing transparent information, and communicating openly with customers.
Other than that, the simple act of sharing testimonials from customers can go a long way in helping build brand credibility, as it shows that previous customers have had a positive experience with the company.
The place of testimonials in marketing
Testimonials have a special place in marketing as they allow businesses to showcase their customers' experiences in an authentic and relatable way.
To propel your business toward success, you must enhance your marketing efforts and make them as convincing and engaging as possible. By incorporating testimonials, you can do just that. They are a powerful form of social proof that shows prospects that your product or service works and encourages them to purchase it.
To better understand the impact of testimonials on your marketing efforts, consider these key points:
1. Vital to enhancing brand awareness
When someone reads a testimonial, their interest is piqued, and their FOMO may get triggered, encouraging them to find out more about your brand and even give it a try.
The human mind is more responsive to social cues than impersonal announcements and advertisements. When reading a testimonial, the prospect may feel like they hear about the brand from a friend. They might pay more attention to your brand as a result and become aware of all it has to offer.
Humans don't want to miss out on the magic of any offer, and a testimonial can create a sense of curiosity that encourages further exploration. Therefore, as a business, you can reach new audiences and enhance brand awareness by using testimonials in your marketing communications.
2. Helps with brand differentiation
A testimonial highlights your unique selling points, making it easier for customers to differentiate you from your competitors.
When a prospect comes across a testimonial, they may know roughly what the product offers. However, the testimonial can help illustrate the unique features of your product or how it may be better than what the competition offers. The brand credibility established by a testimonial can make all the difference in convincing potential customers to choose you over the competition.
With testimonials, brand differentiation becomes much more straightforward, as prospects can get a real-life look at how your offering is different from what is available elsewhere.
3. Highlights the brand values
The brand values may be more real and convincing to a prospect when they read a testimonial rather than just hearing them from the company.
Brand values refer to the qualities and attributes associated with a particular brand. When someone makes a purchase, they're also experiencing the brand values associated with the product. When these customers take the time to write a testimonial, they are giving an honest assessment of their experience with the product and how the brand values impacted their experience.
Customer testimonials can provide a tangible way to show prospects what a brand really stands for.
4. Demonstrates brand loyalty
With a testimonial, it is easier for a company to show that their customers are loyal and satisfied with the product or service they offer.
When a brand has loyal customers, prospects may be more inclined to try the product or service. After all, it can be intriguing to see why people have chosen to stick with one brand and not explore others. The fear of missing out is often too great for prospects to ignore, making a testimonial an effective tool for marketing.
By demonstrating brand loyalty through testimonials, companies can attract new customers who will hopefully become loyal themselves in the long run.
5. Leverages brand ambassadors
When a brand ambassador is the source of a testimonial, it is likely to reach a wider audience who are loyal followers of the ambassador.
When a celebrity or a micro-influencer endorses a company's product or service, it has a direct impact on the trustworthiness of the brand and encourages potential customers to become loyal consumers. After all, the endorsement or testimonial from an influencer can be meaningful to that influencer's followers.
By leveraging brand ambassadors, companies can effectively reach a more extensive consumer base and build trust with their target audience.
Examples of testimonials
To help you visualize how testimonials work, you can take a look at these terrific examples:
1. Headspace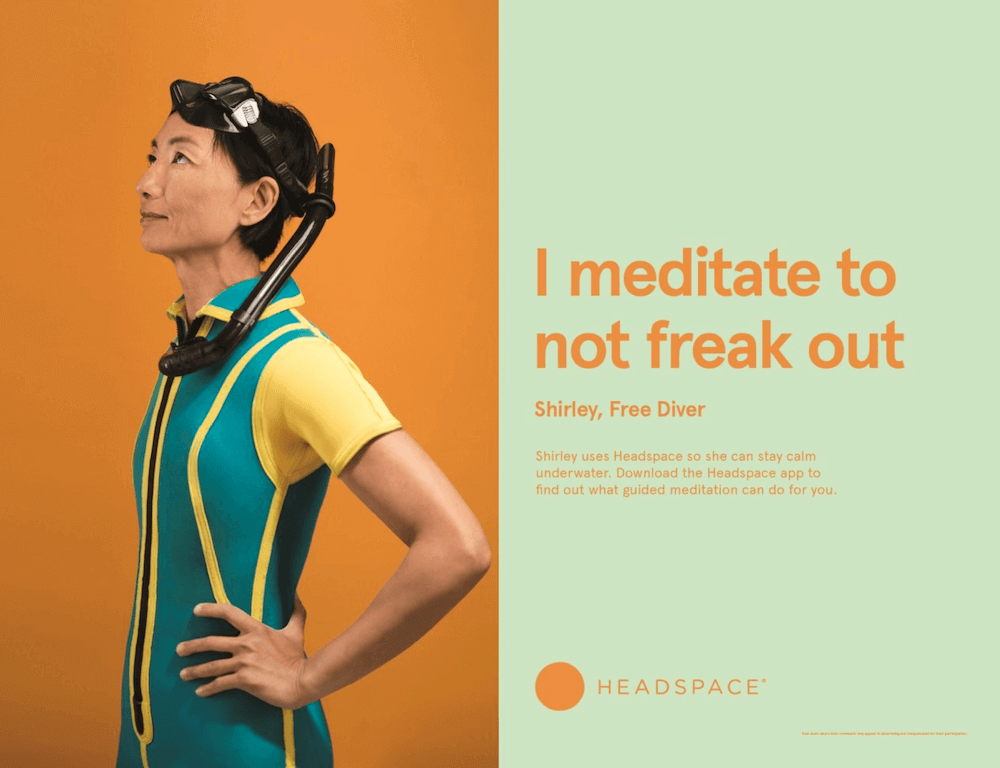 Headspace is a mindfulness application that provides guided meditation, sleep stories, and relaxation techniques to help people manage their stress. However, what is most impressive is that this company has mastered the art of effortlessly incorporating testimonials into its advertising. By crafting marketing material with the endorsements of the loyal users of Headspace, the firm is able to share the value and impact that Headspace has had on real people's lives. When testimonial advertising is done right, it can reach new people, imprint the value of your brand on their minds, and eventually lead to more purchases.
2. Shopify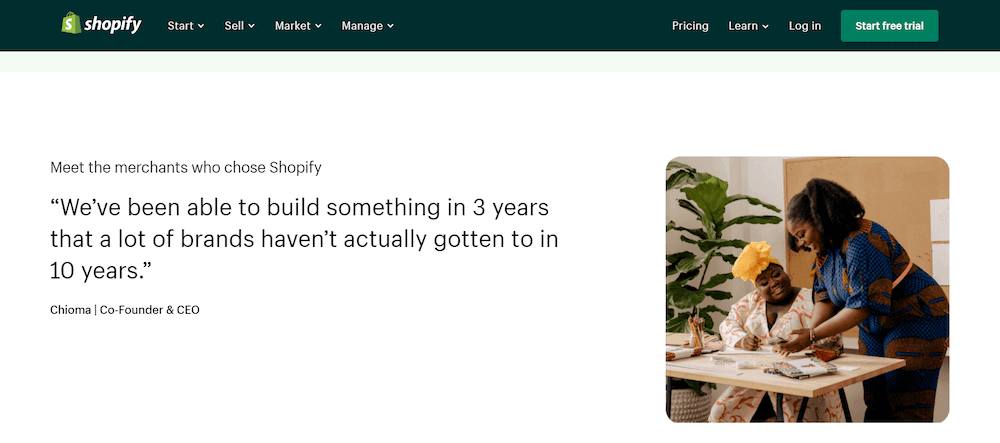 Shopify is an e-commerce platform that helps businesses of all sizes build, manage and grow their online presence. Their website also features testimonials that show how small businesses have been able to transform their businesses with the help of Shopify. These testimonials demonstrate how clients have used Shopify to build and expand their operations, providing prospects with tangible examples of the platform's effectiveness.
3. Screencast-O-Matic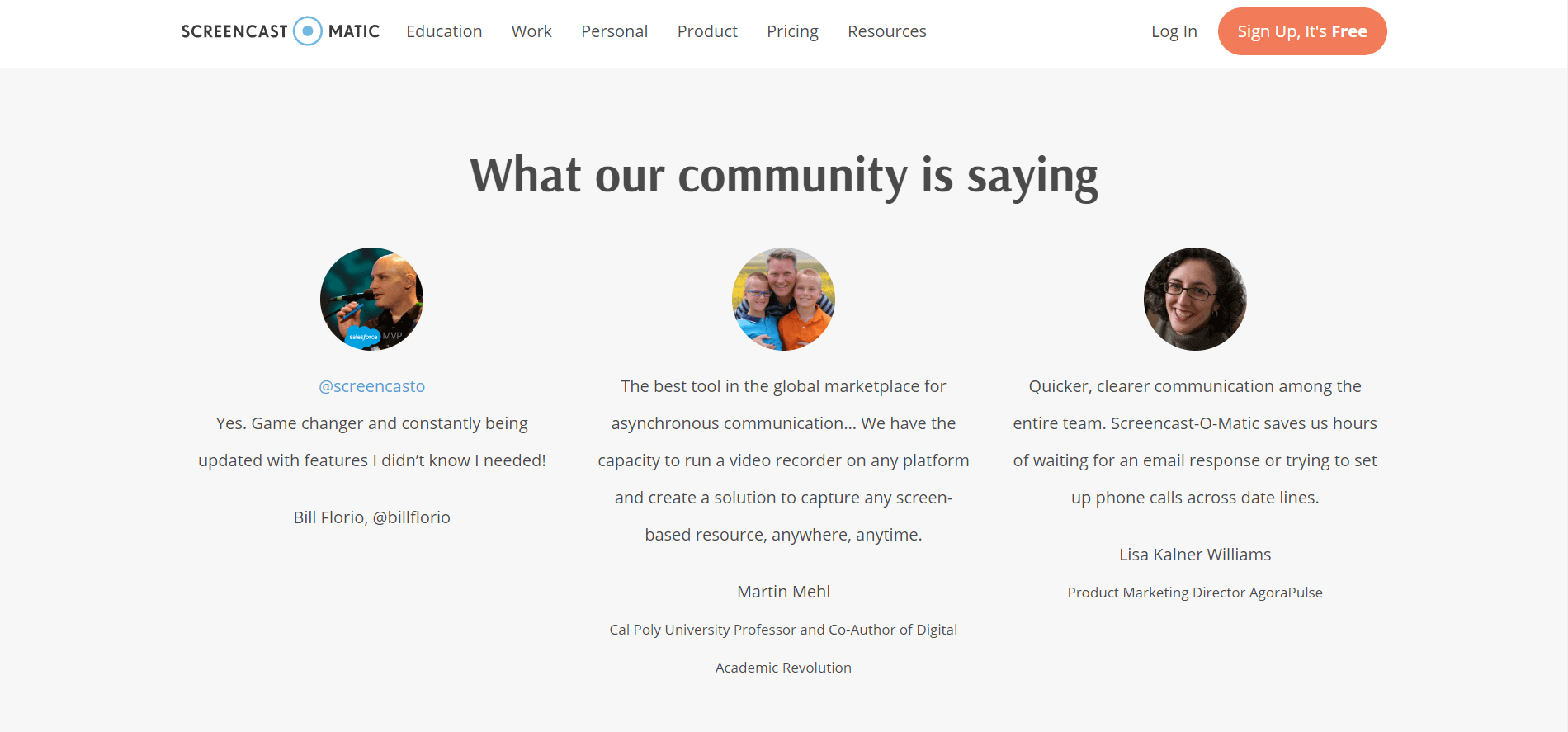 Screencast-O-Matic is a screen recorder and video editor that simplifies the video creation process. Prospects may be more likely to purchase if they can see how the product has been helpful to others. With testimonials on the website, it can be easier to see how this solution has made it easier for people who are not as tech-savvy to create professional-looking videos quickly and easily.
Benefits of testimonials
1. Acts as social proof
Social proof encourages prospects to try your brand, especially if the testimonials are from industry influencers.
Testimonials act as a form of social proof, demonstrating to potential customers that your product or service is of value since other people are already using it and have positive things to say about it.
Testimonials can be especially effective as social proof when they come from people who are similar to the viewer, as it suggests that the product or service might work well for them as well. For example, suppose a potential customer sees a testimonial from someone who has the same occupation or shares similar interests. In that case, they may be more likely to trust the testimonial and consider purchasing the product or service.
Seeing multiple positive testimonials can create a sense of consensus among a group of people, which can further increase trust and credibility. Humans cannot help but gravitate toward brands that have been able to charm many people with their effectiveness.
2. Can encourage sales
When it comes to encouraging sales, testimonials can be an invaluable asset.
Testimonials can ultimately lead to an increase in conversion rates by helping to persuade potential customers to make a purchase. When used effectively, testimonials can be a powerful tool for influencing the decisions of potential customers and driving sales. After all, any brand worth its salt should have loyal customers who are more than happy to share their positive experiences with others.
In fact, there is an entire law called the rule of 7, which states that potential customers need to hear about a brand or product seven times before they feel comfortable enough to make a purchase.
3. Highlights the customer experience.
When a prospect wants to know what to expect, testimonials provide valuable insight into the customer experience.
Testimonials can also address objections or concerns that potential customers may have about a product or service. For example, if a customer is concerned about a product's durability, a testimonial from someone who has used the product for an extended period of time without any issues could help alleviate that concern.
A testimonial does a lovely job of giving prospects clarity about the experience. It can help them find the information they're interested in, especially when dealing with a high-involvement product.
How to use testimonials?
While there are several ways to use testimonials in marketing communications, here are the best ways to do so:
1. Feature them on social media to reach new audiences
Using customer testimonials in social media posts, stories or highlights effectively draws attention to satisfied customers who have interacted with your brand & helps with conversion.
According to the Rule of 7, it takes an average of seven touches or interactions with a potential customer before they are ready to make a purchase. When you're sharing customer testimonials on social media, you are able to increase the frequency and reach of these interactions in an organic and sincere way. The impact of such efforts on brand awareness and sales is profound. After all, people trust the opinions and reviews of other customers more than any other type of promotion.
Additionally, if you begin sharing testimonials, it is possible that the loyal customer whose testimonial you shared leaves a like or comment on the post. By interacting with your post, the loyal customer encourages the algorithm to show the post to more people, thereby amplifying the reach and effectiveness of your content.
By featuring testimonials on social media, you can generate a high level of trust with potential customers, making it easier for them to depend on your brand.
2. Use them in advertisements
The inclusion of customer testimonials in advertisements can help bolster consumer trust and confidence in your brand.
When done right, customer testimonials in advertisements can effectively convince potential customers of your product's reliability and quality. Advertisements can be thought of as another way to retarget customers, which enhances brand awareness. Therefore, using a testimonial in an advertisement can allow you to emphasize the trustworthiness of your brand further and create a deeper connection with customers, thereby increasing their willingness to make a purchase.
By highlighting the positive experiences and opinions of real customers, businesses can create a more human connection with their target audience. This, in turn, will also likely increase the effectiveness of their ad campaigns as potential customers are more likely to be drawn to advertisements featuring genuine reviews from past customers.
3. Showcase them on the website
By sharing a customer testimonial on the website, visitors can see firsthand what other customers have to say about your product or service.
Another great way of sharing testimonials with audiences is by including them on the website. After all, when a person has landed on your website, it is the perfect opportunity to show off how your product or service has improved other people's lives.
Aside from that, keep in mind that testimonials can be used to fortify the brand's voice. You can use a testimonial with formal language if your website copy is very serious, or you can use a testimonial with humorous language if your website copy is lighthearted. After all, the testimonial can act as a tool that can do wonders for the brand voice by accentuating it. Testimonials can be a great way to show off the impact your product or service has had on people's lives while also strengthening the brand.
With your commitment to pleasing others with your brand and ensuring that your brand voice is constant, you're giving prospects all they need to feel confident about starting a relationship with your brand.
The final thoughts
Customer testimonials are terrific marketing tools that can bring a number of advantages to the table for businesses. Not only do they enhance brand awareness, but they can also make it easier to differentiate your brand, better leverage brand ambassadors, and showcase the brand loyalty you have to those who are learning more about you.
There are various ways you can use customer testimonials like:
feature them on social media
use them in advertisements
showcase them on the website
Businesses can easily collect customer testimonials using Niva.io's automated service, which helps boost brand awareness and ensure maximum impact.