Why anonymous testimonials may harm your business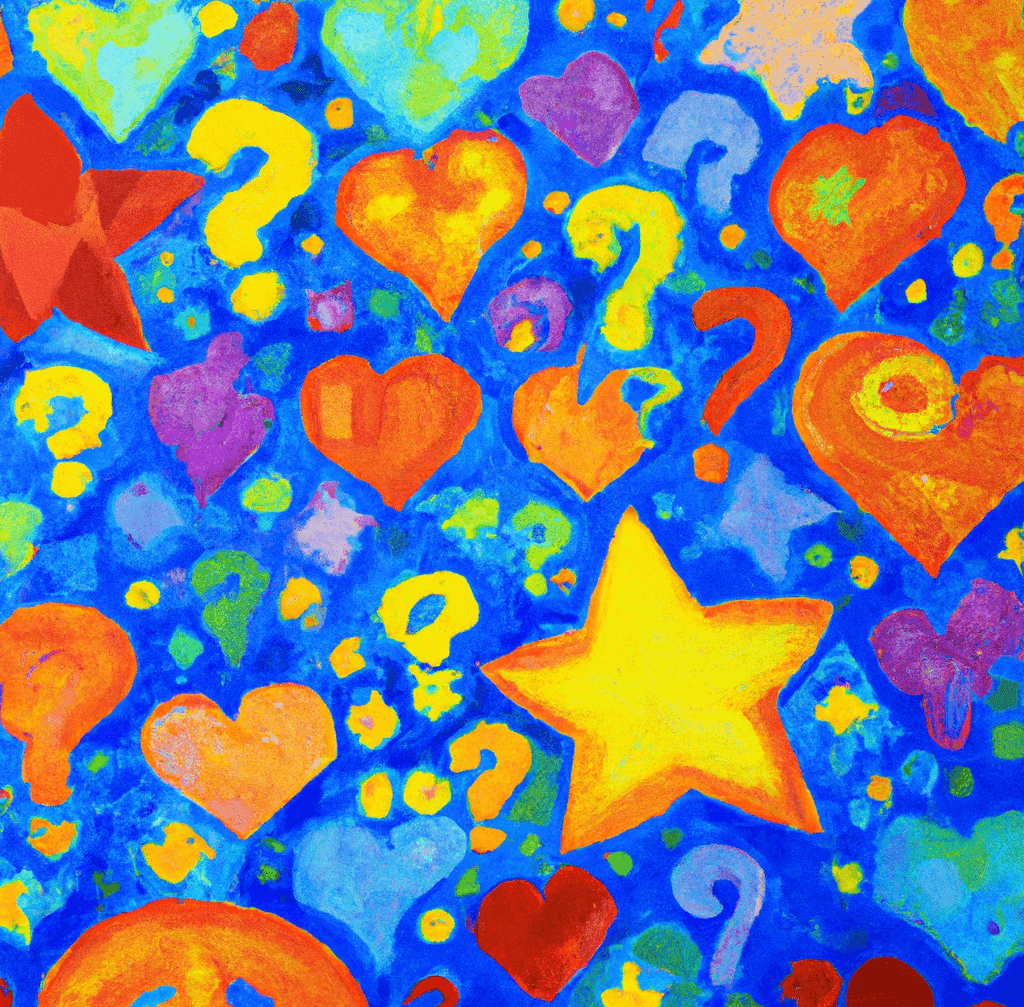 Last updated
December 2022
Testimonials are an essential marketing tool for any business. Placing authenticity front and center, they're an effective means of directing new customers to a product or service, shoring up your credibility, and demonstrating exactly what you have to offer.
Can testimonials be anonymous? Although anonymous testimonials may be possible, they potentially do more harm than good for your business.
9 out of 10 customers read reviews before making a purchase, but 83% of consumers say that reviews must be 'relevant and recent' to be deemed trustworthy. That element of authenticity is clearly key, but it's something that may be undermined by anonymous testimonials. If we can't be certain that a review is from a credible source, we're less likely to trust it.
For this reason, anonymous testimonials are effectively pointless. They provide no evidence of personhood that an actual human and satisfied customer is making the endorsement, and they, therefore, lack the social proof that directs consumer behavior.
In this article, we'll look at the ways you can reduce anonymity in testimonials to bolster their credibility, as well as putting together a hierarchy of testimonials based on their value in providing authentic endorsements.
How to reduce anonymity in testimonials
Consumer trust is generally built upon how readily a prospective customer can identify that a review has been written by an authentic source. Since anonymity is incompatible with this, our list below demonstrates the various ways you can boost the credibility of your testimonials by demystifying their sources.
But before we get started, we'd like to stress the importance of gaining the consent of a customer before displaying their testimonial. In areas where privacy is imperative, such as generating testimonials from medical patients, this is all the more important, both ethically and legally. We have an article that discusses how to generate patient reviews within the stipulations of US HIPPA laws here.
1. Using real names
Perhaps the first factor worth addressing is the customer's name. Many online reviews are conducted through user-generated profiles wherein the customer's username is often distinct from or an obfuscation of their actual name for the purposes of privacy.
It's an understandable impulse, but it is, unfortunately, counter to what we're trying to achieve when building consumer trust. Using the customer's real name indicates personhood and, therefore, authenticity. Remember, you should always ask for permission to connect their real name to their endorsement.
2. Including the customer's location
It's common to see testimonials use simply the customer's first name and then the city or province in which they are from. This may be vital for businesses with an international audience as it demonstrates their ability to satisfy clients across borders, showing off their global outreach and appeal. It also indicates personhood; real people typically live somewhere, after all.
3. Featuring a profile photo
A clear authenticator of personhood is photographic proof. This doesn't simply mean an image taken by your customer that displays your product (although this is an excellent thing to include if possible) but an image of your customer themselves that can appear next to their name. This could be a profile picture taken from a social media platform with the customer's consent.
Depending on the product or service offered, a profile picture may be better than an image taken from LinkedIn or a similarly professionally styled photograph. The former indicates relatability, while the latter authority – so choose your picture based on how you want to position your audience.
It's worth noting that to a skeptical eye (and customers are becoming increasingly concerned about the prevalence of fake reviews), a 'candid' photo may appear more authentic than a studio shot image, which may resemble a stock photograph.
4. Including relevant anecdotes
Any unique experience your customer had with your product or service removes another barrier of anonymity and points toward authenticity. You should prioritize testimonials that reflect this attribute - here is an example regarding dog leads.
"Sturdy but flexible lead" – Barry, United Kingdom
You can see that while the customer values this product, their endorsement uses general terms that anyone could ascribe to a dog lead. It fails to stand out, and more importantly, anyone could have written it.
"Great lead, works well for my 4-month-old puppy, who loves to chew on them. Very happy with the product!" – Sheree, United Kingdom
The latter remains general enough to protect the customer's privacy but includes a specific anecdote that authenticates their purchase whilst inferring the product's high quality. It's also adorable.
5. Employing product photos
We've mentioned above how important product photos are for veracity – and they are. For a tangible product, a photo of the box is good (this is common on e-commerce for authenticating that a product has been delivered), but an image of the product in action is even better, especially if the customer appears in it.
In the process of collecting testimonials, you could even encourage this as a condition. A well-lit photo that clearly features the product, and of course, a smiling subject is image testimonial gold and can be embedded onto your website next to a few words written by the customer.
6. Seeking out opinion leaders
What better way to break down the barriers of anonymity than with an endorsement from someone in the public eye? This is especially valuable when the endorser has some kind of connection to the particular arena in which your business sits.
A video testimonial is among the strongest you can receive from a customer (we'll be looking at the hierarchy of testimonials shortly), especially so if they have an audience of their own.
Just remember, this is a two-way street – you'll want to choose a prospective influencer to ensure that their content aligns with your business's values and brand identity.
It's also important to bear in mind that this will likely require some kind of incentive on the influencer's part, usually a free copy of the product in question or a sponsorship deal. These paid endorsements are legal in the US, UK, and Canada as long as the relationship between the business and the influencer is disclosed.
What if I just fake testimonials?
On that subject, authentic testimonials have value beyond building customer trust. Inauthentic, fake testimonials are regarded as a deceptive marketing tactic and, as such, are completely illegal, whether paid or unpaid. You can read our article dissecting the legal stipulations of different types of testimonials here.
Hierarchy of testimonial quality
Now that we understand the various ways you can demystify a customer testimonial to bolster its authenticity, let's look at a hierarchy of different testimonials and the level of trust that they can create.
1. Totally anonymous testimonials
Included at the base of our hierarchy, anonymous testimonials show no evidence of personhood and therefore lack credibility and that vital social proof that authentic testimonials provide.
2. Short-form text testimonials
Short-form text testimonials, around a sentence in length, should not be at the forefront of your businesses' testimonial repertoire. But they do have quantitative value – they're easier to collect and, as such, can be employed as evidence of many satisfied clients. They're bolstered by the use of real names and locations, with consent from the customer.
3. Long-form text testimonials
These are your standard testimonials – around a paragraph in length, with an anecdotal endorsement of your product or service, typically accompanied by the customer's name and location. They can be improved by using profile pictures, bylines (indicating that this person is an authoritative voice on the subject), and headlines featuring short, punchy excerpts of praise adapted from the longer paragraph. They're an effective way of building consumer trust.
4. Photo testimonials
These testimonials will showcase the product being used by the customer to enhance their credibility and are especially effective if they feature the customer themselves. They may be accompanied by short or long-form text testimonials and may serve effectively at the forefront of your testimonial repertoire when embedded onto your website with the latter.
5. Video testimonials
Video testimonials are about as credible as you can get. They're fantastic for both products and services, allowing for various features to be explored and shown off in detail. When delivered by an opinion leader, they completely eschew any issues caused by anonymity and serve as entertaining content in their own right, helping to expand your business's audience.
Which type of testimonial should I use?
We'd recommend a broad repertoire of testimonials if possible, but you should only consider those that demonstrate authenticity. Long-form testimonials work great as the bulk of your testimonial output, enhanced by images and video content. Short-form testimonials may work best as an animated footer to a website. And you should discard anonymous testimonials entirely.
How can I collect testimonials fast?
While testimonials are fantastic for building trust and converting new customers – their collection will require a significant allocation of your business's time and resources. You'll have issues of consent to contend with, forms to construct, and a constant back and forth between customers to receive the information you need.
That's why it's best to look towards a company like Niva.io, which can collect authentic, non-anonymous testimonials quickly on your behalf.