How to get testimonials before your business launches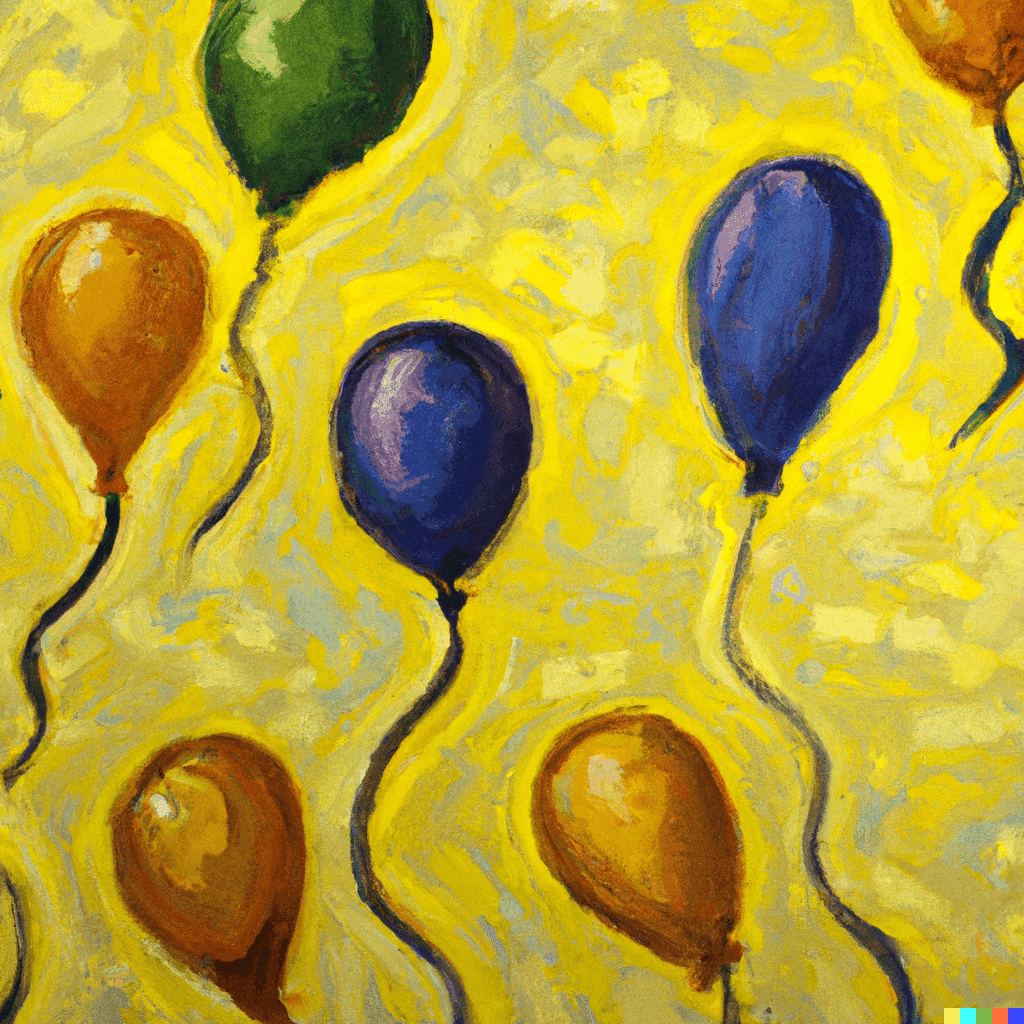 Contributors
Mike Arnold, Daniel Stefanovic
Last updated
September 2022
Launching a business without testimonials is one of the worst mistakes you can make. Potential customers are unlikely to buy without reviews (18% less likely), so it's important to get testimonials as soon as possible. Here are some tips on how to get started.
What you don't do to get testimonials
We see many businesses making mistakes when it comes to generating testimonials before launch. For example;
Don't give away your product or service for free.
If you give away your product or service for free in return for testimonials, people may not be as likely to actually buy it. This is because they may think the product isn't worth the price.
This also devalues your product and puts you in a challenging position when negotiating testimonials from future customers. Instead, focus on developing a professional business that creates value.
In fact, one study took three wines (one budget, mid-range, and expensive line) and discovered that putting a high price on budget wine significantly increased the consumer's experience of tasting the wine, with many finding it far more pleasant and enjoyable than when it had a lower price tag. Use this to your advantage.
Focus on your positioning
Nowadays, customers are saturated with choices for products and services. For example, if you want to buy running trainers, Google returns over 160M results.
It comes down to a matter of niche. Some people love what Disney+ puts out, whereas others love Netflix Originals. Others will binge-watch YouTube and Twitch.
Take a pressure washing company, for example. You spend your time cleaning walls, bins, and driveways. To market to homeowners, you need to focus on houses with driveways and enough disposable income to afford your services. How their home looks needs to be a priority, so you're looking for proud homeowners that want their property to look the best it can be.
Whatever markets you're in, your success all comes down to how you position yourself, and your number testimonials before launch will reflect this.
The problem of weak positioning
Weak positioning leaves customers feeling confused. Consider how often you've looked at a product and thought, 'huh, I wonder why anyone would use this?', or your favorite brand or movie franchise released a new product or movie that just doesn't sit right with you. It feels weird.
Remember the new Jurassic World movies? Older generations didn't particularly love them because they didn't have the same grit as the originals. It didn't have the same impact, yet the movies were still a crazy success.
How is this the case? Well, the movie studios took their ideas and re-positioned themselves in a new market.
However, as a small business, you can't afford to do this, and you need to be clear with your position and reduce confusion as much as possible. Your positioning will dictate how you brand yourself, market, and make sales. If you're unclear, these processes will fail.
Your customers need to be clear about what you're offering, why it's impressive or special, and why they should care about it. You'll know if your positioning is weak since there are several signs to look out for. These include;
The signs of weak positioning
Existing customers love you, but new customers do not understand you
You have long sales cycles and low closing rates
Your competition is getting ahead of you
You're experiencing a high customer churn rate
You're experiencing high price pressures
How to secure your positioning
1. Define your ideal customer
Who are they? What do they want? Without knowing who your ideal customers are, you can't position yourself in front of them. Take time to consider their pain points, why they're looking for what you're offering, and what they want from it.
Focus on one ideal buyer to start with and create messages that speak with these consumers. Invest in this area, and you'll begin to pick up customers in no time at all, thus, your reviews will be on their way. If you're unsure where to start, being with the basics;
Questions to build your ideal customer profile
Age
Gender/sex
Geographical location
Income and spending allowance
Do they have a car?
Do they have children?
What level of the workforce are they?
Are they a business or public consumers?
Make sure you get your team onboard with this process. From your marketing teams to your customer support advisors, the language you speak and the experience you create need to be aligned with your positioning to ensure consistency and quality.
2. List your competitors
It's always going to be a good idea to research your competitors to see what else is out there and how they're doing things. This will help you feel inspired by what's going on already and find your niche and markets to succeed in.
You're not only looking for gaps in the industry, however. You're also looking for ways to do things better than the competition, highlighting why a customer should choose to do business with you over another company.
3. Highlight your unique selling point
Every business has a USP, and while you probably already have your own in mind, you must become clear to ensure you know what it is and how you will use it to promote yourself.
Does your software have the most integrations? Does your streaming service have the most movies? Does your car cleaning service leave the best shine?
This is a process known as 'isolating your unique attributes,' which means you'll be able to prove your strengths and why you're a valuable business.
4. Transform your USP
Nobody really cares that a new LCD widescreen TV has four million pixels, that Doordash is now in your area, or that your local store has a 50% sale. The details don't actually matter.
Consumers do care about the fact that their TV will give them an incredible, life-like image, they can now get their favorite food delivered to their house in under an hour, and that the jacket they've wanted for months is now affordable.
Take your USP, your company's features, and what you offer, and transform it into a benefit that provides value in the eyes of your customers.
5. Combine your ideal customer with your USP
With your ideal buyer and your transformed USP in mind, now combine the two and position yourself in the market as the business that offers XYZ to customers who want XYZ.
With everything you do, whether you're marketing, posting on social media, writing a blog post, creating a TikTok, or assisting a customer in your brick-and-mortar store, put your strengths at the core of how you present yourself.
6. Charge ahead boldly
And now, once everything is clear in your mind, it's time to move forward and put everything into action. However, the most important thing here is consistency.
Communicate your positioning to your entire company and ensure everyone is on the same page. Through your marketing, sales, and branding, by jumping on relevant trends and growing your business through your promotional efforts, you can build up your positioning and secure your place in the market as a professional and valuable business. Since you're a business providing a valued experience, you'll get customers and testimonials.
Adjust your offer (temporarily)
The truth is there's probably no getting around it; to get testimonials before launch, you'll have to give something away.
No, not your product or service. However, you will have to incentivize customers in some way to take a risk on what you're offering. You need to find a way to sweeten the deal. By temporarily adjusting your offer and giving a significant discount to those willing to leave a testimonial, you make it a no-brainer for them.
They get a great deal on your product or service, and you get the testimonial you need to attract even more customers. It's a win-win situation.
Offer free shipping deals
A great example of an incentive to generate sales is offering free shipping for a limited period. Research shows that around 90% of customers actually rank this as their number one incentive to shop online more. eCommerce stores that offer free shipping tend to receive orders with 30% more value, and 93% of customers feel like they want to buy more when free shipping is provided.
Right off the bat, you have a great incentive to buy relatively quickly, and it won't cost a fortune if you set it up correctly.
Reduce your price
At least temporarily. For example, ClosersCopy, an online AI-driven writing tool, offers its services at $49 per month for a basic account or $99 per month for Pro. However, the company provided a limited-time $79 package for a lifetime membership. Just pay $79, and you have the service for free for life. All updates. All features. Everything.
This is an excellent example of how you can create hype around your business. Since you've already positioned yourself, your customers are interested in what you have to offer and are on the fence about buying from you.
Now you're approaching them with limited-time deals that they will not ever be able to get access to again. You're creating a sense of urgency that they will find it very hard to ignore and are far more likely to make a sale. Since you're in the stages of launching, you could quite easily create a 'Launch Offer' and start getting your business off the ground in the best way possible.
Offer more for the same price
The chances are you see this strategy being used all the time. Giving something away for the same price means chucking in a little incentivizing freebie that makes your customers feel like they're getting more for their money. Therefore, they want to take the risk.
This doesn't devalue your product because you're still offering the same thing; it's just a little extra to sweeten the deal. There are practically endless options, and you're only limited by your imagination. Some examples of this could include;
Things you can add to your offer
Free shaker if you sell powder supplements
Increased quotes for your SaaS business
Free access to premium support to help with onboarding
A free hour of 1:1 coaching when buying an online course
A free marketing template when signing up for an email list
A free coupon for the next sale
A free consultation
Ensure your customer succeeds
It's easy to get caught up in the day-to-day running of your business and lose sight of the end goal: happy customers.
Your focus as a new business should always be on giving your customers the best experience possible, and you should always help them succeed in addressing their pain points using your products or services. Do so successfully, and the testimonials will take care of themselves.
To start with, acknowledge your customer lifecycle and at which points you'll interact with your users. Some standard stages may include;
Examples of customer touch points
Initial contact
Contacting sales team
Contacting your customer support team
Upselling at various stages
Troubleshooting
At every single point of contact, you must do what you can to offer the best experience. For example;
Ways to improve customer experience
Don't just solve a problem; teach customers how to address the issue
Teach them how the product works and how to fix it
Provide them with some kind of free training
Assist with onboarding
Showcase what the best practices are to make the most of the product
Personalize their experience.
Improve brand awareness
Go above and beyond the call of duty
Really push the boat out with what you're offering and leave your customer feeling positive. You want your customer to leave any interaction feeling accomplished, motivated, and with a pleasant taste in their mouth.
Imagine you're going for a meerkat experience, one of those activities where you can sit and feed meerkats in their cage. The experience itself is fantastic.
Meerkats are cute, climb all over you, and you get some great photos. It's an excellent time. But, if you chuck in a meerkat handler, the positive experience is amplified tenfold. When a handler can answer all your questions in as much detail as you want, is clearly passionate about the animal and looking after them, and can share interesting facts, the experience just takes off, and it's always going to leave a lasting impression.
Now compare this to having a volunteer in the corner that just passes on questions because they don't know, and you can start to see just how vast a difference this kind of change can make.
It's all about communication, proactively engaging with customers, and making them feel valued and connected. It's not about getting them in, taking their money, and getting them out as soon as possible. These customers will be the foundations on which your entire business is founded for many years, hopefully, decades to come. So, treat them with respect and look after them. If you can help them win any way you can, they'll help you win right back.
Consider testimonial momentum
When you start getting your first testimonials, you'll begin to notice momentum. It's getting easier and easier to get more testimonials.
This means you should never slow down on your testimonial gathering efforts. If you're making sales and have satisfied customers, then you should be chasing them up and requesting those reviews.
Protip: Use services like Niva.io to help automate this process while gathering insanely high-quality testimonials that will drive up your business's reputation.
Not everyone is going to respond, but that's okay. Just keep pushing and keep requesting, and you'll keep growing. The more testimonials before launch you have, the more credibility your business will have and the more sales you'll make. This is how you'll grow your business.
Remember, this isn't a cut-and-dry process and you need to be continuously tweaking your approach. Every business is different, and you'll need to experiment a fair amount, but this proactive approach will ensure success within your business.
Conclusion
And there we have it! Now you should have lots of ideas when it comes to gathering reviews for your business that aren't the conventional approaches of giving yourself away for free and devaluing your business. Instead, focus on:
Remembering the value your business provides
Positioning yourself in front of the right customers
Adjusting your pricing and offers
Helping your customers win at all times
Automating your process and riding testimonial momentum
Never fake a testimonial. It's illegal, and it will damage your reputation. Instead, focus on your positioning and the best customer experience possible, and testimonials will follow in no time.
When it comes to making your life easier in this respect, Niva.io has your back. Using the automated service, Niva.io can help you easily acquire many testimonials and optimize the format, such as allowing you to create high-quality video testimonials that grab the attention of potential buyers.
We make it super easy to collect testimonials like never before, so check out the service today to see exactly what it can do for your business!