The 11 best lead generation tools and software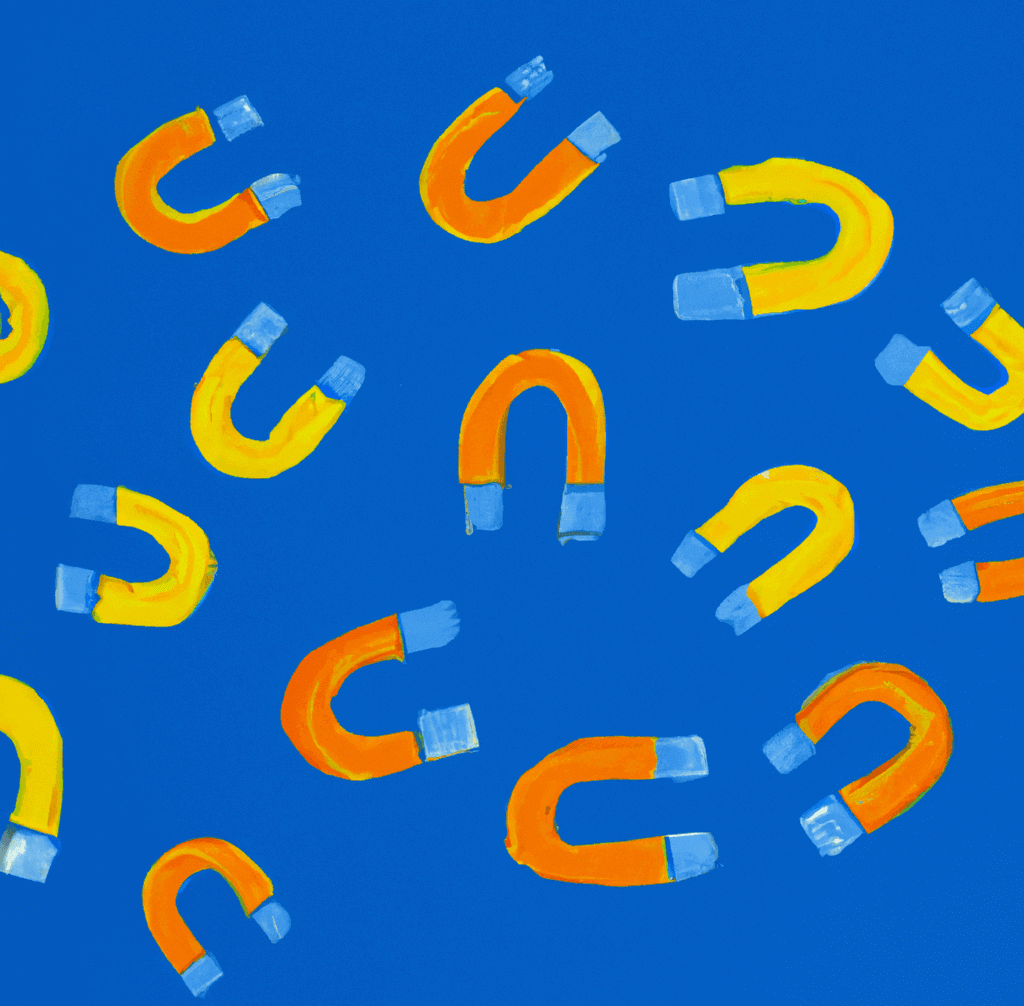 Last updated
December 2022
Lead generation is a vital part of a business's marketing strategy. And though it can be conducted using a variety of different tools, their efficacy is dependent on the size of the business and the type of customers being targeted.
In this article, we'll demonstrate what lead generation is, how exactly leads are generated, and which tools a business can employ to generate them on their behalf.
What is lead generation?
In short, lead generation refers to the various ways of connecting a business to prospective customers. Identifying and attracting them using a range of marketing channels that utilize both online and traditional sales techniques. The lead is then passed on to the sales team for follow-up and closure once it has been generated.
How can I generate leads for my business?
1. Email marketing
New customers can be generated through targeted email marketing campaigns. An email management tool will provide you with data to generate more leads besides automating the email process.
2. Social media
Social media allows businesses to reach out to a wider breadth of customers, build tighter relationships, and strengthen their brands. Each of these elements contributes to the generation of more leads.
By establishing a social media presence, a business is able to engage directly with its audience and can access valuable insights into its target market. Moreover, businesses can leverage social media to generate leads, create content to nurture leads, and leverage influencers to reach a wider audience.
3. SEO (search engine optimization)
SEO helps businesses to gain prominence in search engine results, thus driving more traffic to their website and generating more leads.
It can be used to optimize web pages, content, and images to ensure they are as visible as possible on search engine result pages. As a result, it enables businesses to target specific segments of customers through organic search, thereby improving their lead generation efficiency.
4. PPC (pay-per-click advertising)
PPC is a very effective way to generate leads quickly, as potential customers will see your ads immediately. You'll be able to target specific audience groups based on location, interests, and demographics, allowing you to tailor your advertising campaigns to reach the right people.
As a result, you will also be able to control your budget more effectively since you are only charged when someone clicks on your advertisement. In short, you only pay for an advertisement if it works Moreover, you can track the results of your campaigns in real-time, enabling you to make adjustments to your approach accordingly and optimize them for the highest results possible.
5. Lead generation websites
A lead generation website can provide businesses with a platform for generating, capturing, and nurturing leads. The company offers a variety of tools and features that enable businesses to capture leads, including opt-in forms, webinar registration, webinars, and email campaigns.
Furthermore, lead generation websites provide businesses with valuable insights into customer behavior, allowing them to understand their target audience better and optimize their marketing efforts.
Features to look for in lead gen tools
The use of lead generation tools can greatly benefit your business. However, not all tools operate in the same way, and when choosing the right one for your organization, there are several factors to consider.
1. Learning curve
The first thing to consider is how easy the tool is to use, as you must be comfortable using the tool to generate leads efficiently. As your experience using the tool increases, you'll be better able to perform tasks quickly and at your best.
2. Onboarding
Software should provide extensive onboarding guides, training materials, and tools to help employees navigate and support new employees to avoid hiccups.
With a successful onboarding experience, a company can get higher employee engagement in company culture, vision, mission, and values, leading to greater investment and productivity from members of the organization. An automated onboarding process also saves time for HR employees with new hire training processes.
3. Pricing tiers
Lead generation platforms are available in all shapes and sizes; as such, their prices can differ significantly. Check around for budget-friendly lead generation tools - regardless of the type. Some tools have free accounts or trials, while others offer tier-based plans.
Pricing tiers offer flexibility and scalability with different service levels and choices. They'll allow you to save money on high-quantity lead generation tool purchases whilst also offering the flexibility to scale up or down depending on your needs.
4. The ability to analyze and sort data in depth
Conversion rate optimization (CRO) is crucial for any website's success. To prioritize leads, the CRO tool should be able to filter the data by user behavior and demographics.
In this process, data collection is arranged in a meaningful order to make it easier to understand and analyze so that you can employ marketing strategies according to prioritizing records.
5. Seamless integration with other tools
Automating various tasks will save your employees time and promote data consistency across your marketing tools, ultimately benefiting your business.
Integration refers to the ability to add a new feature to a tool or application without it resulting in errors or complications, contributing to a more efficient user experience. It helps an organization to grow faster and develop its marketing strategy, allowing for seamless updates whilst generating fewer errors.
6. Tracking options
A platform should offer audience targeting, allowing you to collect leads from your ideal customers, as opposed to a larger, inefficient lead generation strategy.
You should also be able to track all interactions potential leads have with you. With the data retrieved from this, you'll be able to provide the most appropriate content to your user base, increasing engagement. It'll also help you to uncover how to target more customers.
Best Lead Generation Tools in 2023
1. Niva.io
Social proof and customer testimonials are some of the most powerful tools businesses have at their disposal. Not only do they help to build credibility, but they can also influence potential customers' decision-making process.
Try Niva.io out
Testimonials, surprisingly different.
→
2. OptinMonster
OptinMonster is a lead generation software that helps businesses grow their email list and convert website visitors into customers. It allows users to create and customize opt-in forms and display them on their website to capture visitors' email addresses and other information.
3. LinkedIn Sales Navigator
LinkedIn Sales Navigator is a tool offered by LinkedIn that helps sales professionals connect with potential clients and grow their businesses. It provides features specifically designed for sales professionals, such as advanced search and real-time alerts, to help users find and engage with the right prospects.
4. Qualaroo
Qualaroo is a survey tool that allows you to collect valuable feedback from your website's visitors, which can assist in generating leads. If you want to improve your products according to the information based on authentic feedback from your users - this software makes for a great supplement to other lead-generation tools.
5. Hootsuite
Hootsuite is a social media management platform that offers users a variety of features for lead generation. These features include scheduling posts, tracking keywords, and monitoring social media analytics. Hootsuite is a social media-only platform that lets you observe social platforms and no other websites. As such, it might be best employed alongside other lead-generation tools.
6. Quora
Quora is a Q&A platform that lets you find and follow expert users and topics to gain insights and answers from the community. You can also share your knowledge and expertise on Quora by answering questions. The website is easy to navigate and offers helpful tooltips for answering questions and sharing insights.
7. Outreach.io
Outreach.io provides many useful features for lead generation, including creating custom lead lists, tracking email opens and clicks, and sending personalized follow-ups. Additionally, Outreach.io has a reasonable price and an easy-to-use interface that can help you generate leads and grow your business.
8. Mailchimp
Mailchimp allows businesses to create and send email newsletters, promotions, and other types of email content to subscribers. It is a popular email marketing and message automation platform that keeps the email lists of current and potential customers.
9. Intercom
Intercom is a customer communication platform that allows businesses to communicate with their customers in real-time. It offers a suite of tools and features that enable businesses to engage with customers across multiple channels, including in-app messaging, email, and live chat.
10. WPForms
WPForms is a WordPress plugin that allows users to create and manage forms on their WordPress website. It offers a variety of pre-built form templates and advanced features, such as conditional logic and integrations with other tools. It is user-friendly and does not require any coding knowledge.
11. Hotjar
Hotjar is a website analytics and user feedback tool that helps businesses understand how visitors interact with their website. It offers features such as heatmaps and user polls to help businesses improve their website's user experience. Their survey feature can be great for lead generation.
Frequently asked questions
What is the most effective way to generate leads?
The answer to this question varies depending on the type of Business and its target market; however, online advertising, market research, and lead generation software are the most common methods for generating leads.
How can beginners generate leads?
For beginners, we suggest using a lead-generating tool like Niva.io and Intercom. Additionally, creating a blog or similar content that is both helpful and interesting can build credibility and generate potential leads. Many people also recommend using social media platforms such as Twitter, LinkedIn, and Facebook to connect with potential clients.
How can I attract more leads?
The most effective way to attract leads varies according to your Business and your target market, so there is no one-size-fits-all answer to this question. You can attract more leads using digital marketing strategies such as SEO, social media, and email marketing, creating compelling content, and offering freebies.
Summary
Which lead generation tool is right for you? Of course, basic tools like email, social media, and newsletters can all work. But sometimes, you want to maximize your efforts.
More advanced tools like retargeting ads and content syndication can help you attract and engage targeted customers. But whatever tool you select, you'll want first to figure out whether it's effective at generating leads within your business' audience. Be sure to test it.
And from the author of this article: if you have questions about lead generation in general, or want more information about it, don't hesitate to check out Niva.io – We love to hear from you!