How to ask for patient reviews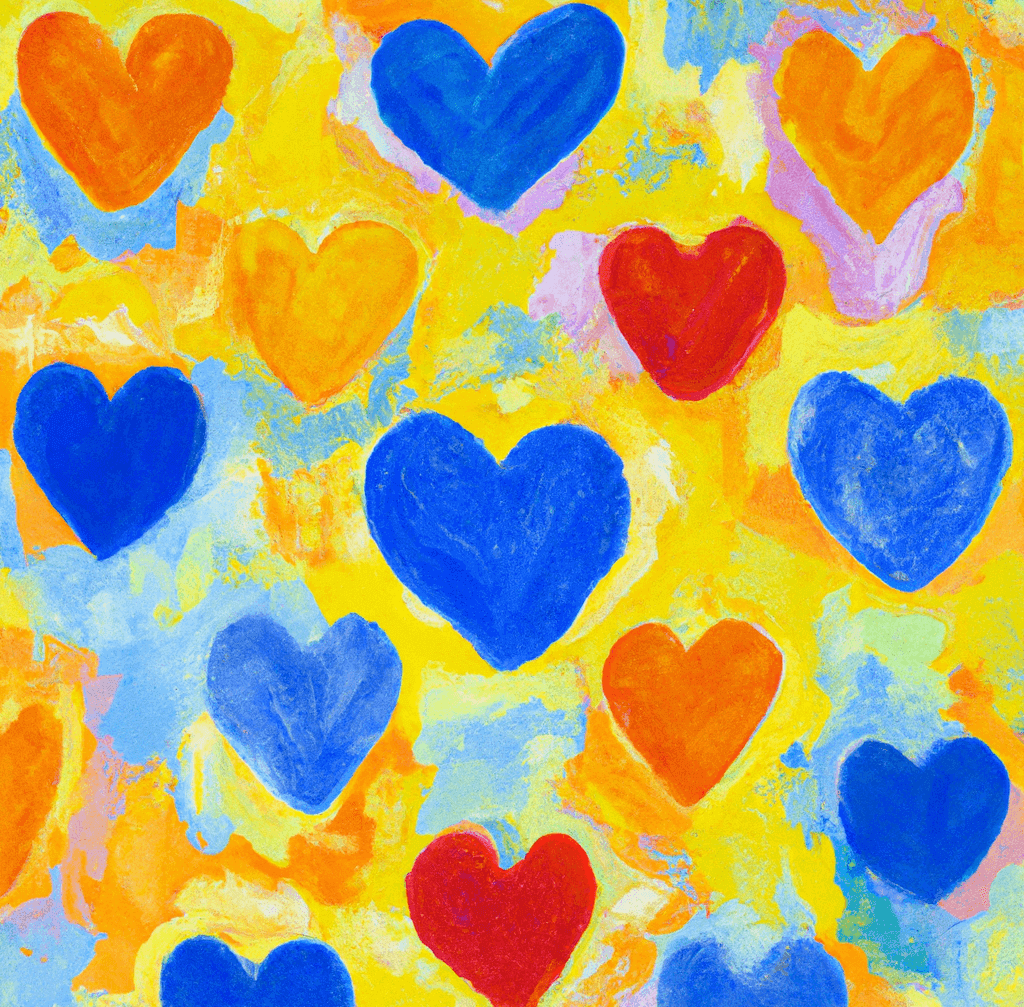 Last updated
December 2022
We know that finding the right healthcare provider can be a daunting task. Many of us take to the internet to research and read reviews before making a decision. But did you know that your feedback is just as valuable to your healthcare provider?
Asking for patient feedback can help providers improve their services and make sure they are providing the best care possible. However, many providers are hesitant to request reviews from their patients because they worry that it may seem unprofessional or desperate.
In this article, we will provide some simple and subtle ways for providers to ask for feedback without worrying about privacy laws.
Effective ways to ask patients for review
As a healthcare provider, it's important to show your patients that you value their opinion and care about their experiences. This can help to build trust and foster positive relationships. Plus, asking for feedback can provide valuable insights that we can use to improve our services.
In this section, we'll explore some of the best ways to ask for patient feedback. Let's dive in!
1. When receiving praise
When patients compliment you, it's a great opportunity to ask if they'd be willing to leave a review. After all, they're already feeling positive about their experience, so they might be happy to share their feedback. Asking for a review at this moment is likely to be more effective than at any other time, so don't hesitate to take advantage of it!
2. Ask for general feedback
Asking for patient reviews can be a great way to get real-time feedback that can help you build stronger relationships with your patients and provide better care. After a patient's visit, consider asking questions like "Did you have any trouble scheduling your appointment?" or "Did I address all of your concerns?" If the feedback is positive, you might want to ask the patient to share their experience with others by writing a review. And remember, even constructive criticism can be useful, so take note of it and use it to improve the patient experience at your practice.
3. Send out emails
We all get tons of emails, making it tough to stand out. But did you know that emailing your patients can still be an effective way to ask for feedback? By crafting a thoughtful message with a thank-you note, you can reach out to patients, which will happily provide valuable insights that can help improve your services and build trust.
Remember, when asking for feedback, it's essential to request clearly and concisely, so everybody understands what you're asking, increasing the response rate.
It's crucial to only contact patients who have given their consent to receive emails from you. This helps to protect their privacy and maintain trust in your relationship. Include a note that clarifies that you don't need the patient's medical details or contact information. In addition, providing examples of answers can help guide patients who need help with what to write.
The questionnaire included in the form should comply with the Health Insurance Portability and Accountability Act of 1996 (HIPAA). This consists of the following rules:
Remember to only contact patients via email if they have given you permission or consent to do so.
Let patients know how their answers from the form will be used.
Allow patients to submit the form anonymously if they prefer.
Keep the questions general and easy to understand to avoid requiring personal information.
Automated emails can be a really effective way to ask your patients for feedback about their experiences. These emails can help you reach many patients quickly and efficiently, making it easier to collect valuable insights that can help improve your services.
4. With QR codes
Have you ever noticed those small black-and-white square codes on clothing, bus stops, and accessories? Those are called QR codes, and they're becoming more and more common. QR codes are known for their convenience and ease of use, making them appealing to tech-savvy people.
One idea for using QR codes is to embed them in documents, brochures, and cards. This allows patients to easily access your review form that contains the questionnaire we discussed earlier. The form can be the same or similar to the one discussed in the email section.
To make it even easier for patients to access the review form, you can include a small guide on scanning the QR code or navigating to the questionnaire. This can help improve their experience and make them more likely to provide valuable feedback.
5. Send requests via SMS
Did you know that most smartphone owners read every text message they receive? So if you have permission to communicate with your patients via SMS, this can be a really efficient and convenient way to ask for feedback. Because patients can quickly respond to your messages while on the go, using text messages for patient feedback can shorten response time compared to email, which helps you get more patient reviews. And if you automate the process, it can be even more effective.
6. Use promotional giveaways
As a healthcare provider, you can provide your patients with promotional items such as notepads, pens, or brochures.
For example, a student who comes to you for medical attention may appreciate receiving a pen that they can use when studying. This can help remind them of your service and may encourage them to leave a review. Similarly, a woman who receives a fridge magnet from a gynecologist's office may be reminded of her experience every time she opens the refrigerator. These promotional giveaways can help to keep your service at the top of your patients' minds and may encourage them to provide feedback.
These items can include a small reminder to leave a review, something like "Please share your experience" alongside a shortened link with a service like bit.ly that redirects to the review form.
The promotional items can be placed in various locations, such as on the doctor's desk, at reception, or near the exit door. This can help to keep your service at the top of your patients' minds and may encourage them to provide valuable feedback.
7. Use traditional mail
Have you ever considered sending mail through the post office to reach your patients? While it may be a little more expensive, sending physical mail can be a fantastic way to connect with more of your patients, especially older ones who may not be as comfortable with today's technology. Plus, it can lead to a large number of new reviews! This method can be particularly effective for reaching patients who are used to traditionally receiving mail.
8. On social media
We are living in the age of social media, where nearly everyone is active on platforms such as Facebook, Instagram, Twitter, and LinkedIn. Some people are so immersed in social media that requesting a review on these platforms may be one of the best ways to ask patients for feedback about their experiences.
Social media can be an effective tool for keeping patients, and potential patients informed about your services and the good work you do. And from time to time, you can include posts on your social media pages that include links to the review form.
Posting these links a few times a week can help to increase engagement and the number of reviews you receive. This can provide valuable insights that can help you improve your services and build trust with your patients.
9. Ask previous reviewers
You can ask previous reviewers who have left feedback on other websites, such as Google Reviews or Yelp if they are open to sharing their feedback on additional review websites or creating a testimonial for your website.
However, it's important to remember that you cannot use reviews left on third-party review sites without permission, as this could potentially be a copyright issue. In the case of patient reviews, using them without permission would also violate HIPAA laws. Instead, you can ask patients if they are willing to share their feedback on your own website with their permission. This allows you to collect reviews on your own platform and then ask patients to spread the word on other sites.
10. Use every phone call as an opportunity
It is common for service providers to contact patients via phone to confirm or change appointments or to verify personal information. During these phone calls, it is possible to ask patients about their experiences.
However, there are some precautions to take when using this method. For example, it is important to ask for feedback using short, easy-to-understand phrases and make the patient feel good.
Additionally, it is important not to ask patients who have already left a review to do so again. Instead, focus on requesting reviews from patients who have not yet left feedback. Keep track of which patients have already left a review, so you don't accidentally ask them again.
Summary and additional tips
While the above methods can be effective for soliciting feedback from patients, it's important to remember that not all patients will choose to leave a review. This is okay and should not affect the level of service provided to these patients.
It's important to respect the patient's choice whether they decide to leave a review or not. Ultimately, providing excellent service to all patients should be the top priority, regardless of whether they leave a review or not.
Empathy and respect are key
Keep request for feedback short and humble
Ask for feedback from all patients, regardless of expected response
Use end of phone calls to ask for reviews
Offer multiple ways for patients to provide feedback
Provide clear instructions and examples
Consider offering promotional items
Follow up with previous reviewers
Respect patient's decision to leave a review or not
Stay within HIPAA laws
Choose review sites carefully
Include request for feedback on own website and third-party review sites
Don't rely solely on third-party review sites
Use social media to promote review requests
Remove patients from list after they leave a review
Not all patients will leave reviews, and that's okay.
Conclusion
The best way to ask patients for reviews will depend on your service and your patients' preferences. Make sure to provide excellent services and use patient feedback to improve your practice. Always maintain patient privacy and show respect for their opinions. Reminding patients to leave a review may be necessary, but be sure to always remain humble throughout the process. Using software like Niva.io can help to streamline the process of collecting patient reviews.